Why would I like to give you tips for Instagram? It is quite simple; I want you to be successful. It is quite simple; I want you to be successful.
As one of the world's largest social networks, Instagram is an integral part of many people's everyday lives. Since its launch in 2010, the app, which has been part of the Facebook group since 2012, has evolved from a simple photo platform to a huge content network with virtually unlimited possibilities. Whether it's with stories, live videos, or direct news: creative individuals can reach their followers on Instagram in many ways.
Numerous companies are now represented on Instagram. Especially entrepreneurs and smaller companies, who often have a small marketing budget, can benefit from the free use of the social network. I would like to give you some tips for Instagram that you can use to reach your audience more effectively and turn them into your fan base.
In doing so, I mainly present tips, which are not necessarily as obvious. It is no secret that shaky photos should be avoided, or that captions should be worded as meaningfully as possible. But what about the right use of hashtags, live videos, or cross-promotions? I am looking behind the scenes of a successful Instagram appearance with you!
Use Instagram hashtags, but do it the right way!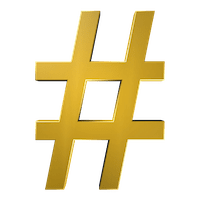 If you already use Instagram, you have most likely noticed #Hashtags, which influencers place partly inflationary in picture captions or stories. While this overuse of the flagged keywords often does not represent a prime example, it does show the importance of hashtags. With their help, you can highlight the topics and keywords of your Instagram posts and thus make it discoverable for interested users and reach a wider audience.
So be sure to use hashtags that are as relevant as possible for each post and story. It is not recommended to copy the same long list of "standard keywords" in each post. Consider hashtags that describe your photo or video as accurately as possible. You do not have to use the double-crosses sparingly: According to Instagram experts, up to 30 hashtags make sense, but they should be deliberately chosen.
Do you need the inspiration to find the right hashtags? Various tools can help you such as the free hashtag generator from Instavast.
MoreTips for Instagram
Use the live function in a professional manner
Another one of my tips for Instagram is the use of the live function. Launched in 2017, Instagram Live enables real-time interaction with your followers. This allows you to give your target group direct insights into interesting areas of your daily business. Possible occasions for this can be trade fair visits, expert rounds, or product presentations. With Instagram Live you give your subscribers the feeling of getting authentic insight into your business processes.
Just recently, it has also become possible to view a live session for Instagram users via the social network's desktop view. This allows your followers to view your content even more conveniently on their computer's screen. Therefore, it is very useful to announce an upcoming stream in advance so that your followers can prepare themselves with their computer screens ready beforehand if they wish to do so.
Gamification for more Instagram engagement
Companies that use Instagram for commercial purposes should always be aware that this is an entertainment platform. Above all else, users of the app want to have fun. Your posts should therefore under no circumstances be too dry and technically designed or even drift in an exclusively commercial direction.
So, make sure your followers get emotional value from interacting with your posts. One possible approach is to give your posts a playful character. The tip for Instagram is Gamification. Encourage your fans to actively participate in the survey, use the comment feature, or share your content.
An interesting example is Instagram games in your story. Here you can live out your creative vein! For example, in your story, run different images in a quick sequence. Then ask your followers to take a screen shot at the right time and send the result to you. Such promotion can be perfectly combined with sweepstakes! If you would like to know more about this, just send us a message. We are happy to advise you!
Here is a very small, simple example. Of course, you can adjust the difficulty level by adjusting the speed.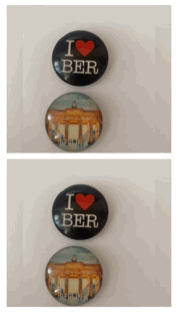 Cross Promotions: Increase your reach on Instagram
The slogan Cross Promotion goes along with the motto: "Together we are stronger." It is a form of collaboration between two or more Instagram profiles. In doing so, one "promotes" another account on his profile and receives a "shout out" to the other account followers in return. Or you can simply share the post in your own story.
Does one of your business partners have an Instagram account? Arrange cooperation with them, in which you present, for example, a joint project in a video. You post the first part of the video on your profile and the second part is published by your business partner. This effective marketing trick draws the attention of interested Instagram users while helping you and the other company increase their following. Of course, it is always important that you produce great content. Remember to keep in mind that some users might be "click lazy" and will not switch to another profile.
I hope I was able to give you some useful ideas and tips for Instagram. Just give it a try.