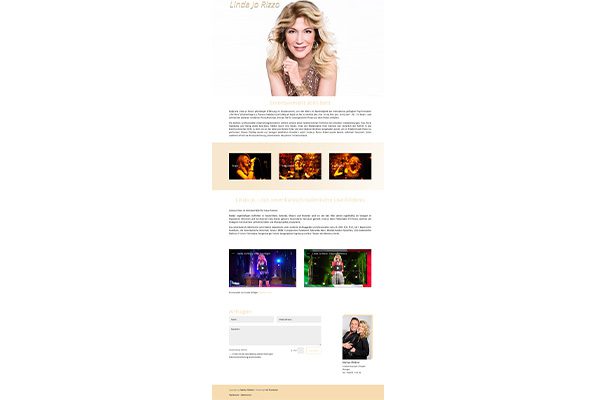 Our client and partner is responsible for the singer´s Linda Jo Rizzo promotion.
Project:
Creating a landingpage to promote the singer.
Challenge:
Creating a color concept and putting the singers talent in the spotlight.
Solution:
According to the photo that should be used we created the right color concept and created an interactive user experience for the website visitor. Additionally, videos have been embedded.