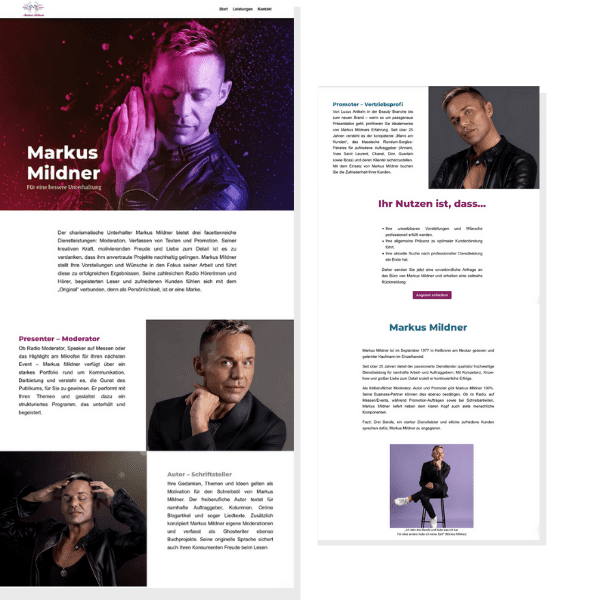 Markus Mildner – A Multi-Talent.
Project:
Redesign of the existing website with a special focus on details.
Challenge:
Creation of an appealing design that includes all relevant information about Markus Mildner's services and at the same time reflects his personality.
Solution:
Together, we worked out a concept that puts Markus Mildner in the spotlight as a brand.
The incorporation of the images gives the website a personal, artistic touch without being too playful or intrusive. Interactive elements gives the site a special look that appeals to the visitor and encourages them to contact Markus Mildner.