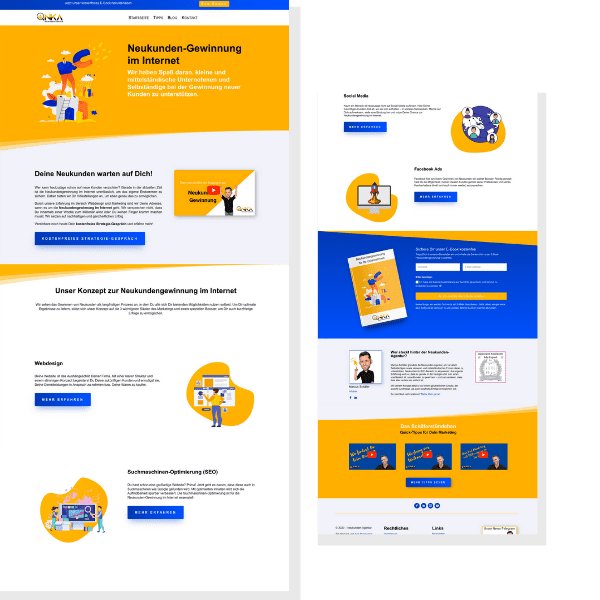 Project:
Website creation for an online marketing agency.
Challenge:
As this is one of our projects, we wanted to create a website with another layout and design. The content should give a short and concise description of the most important information.
Solution:
We decided on a modern design in appealing colors and simple functionality.
The contents are briefly explained. In order to receive further information, the visitor can activate explanatory videos as a pop-up by simply clicking on the corresponding buttons. In addition, a page was created with entertaining videos that offer visitors practical tips for implementing a successful strategy.