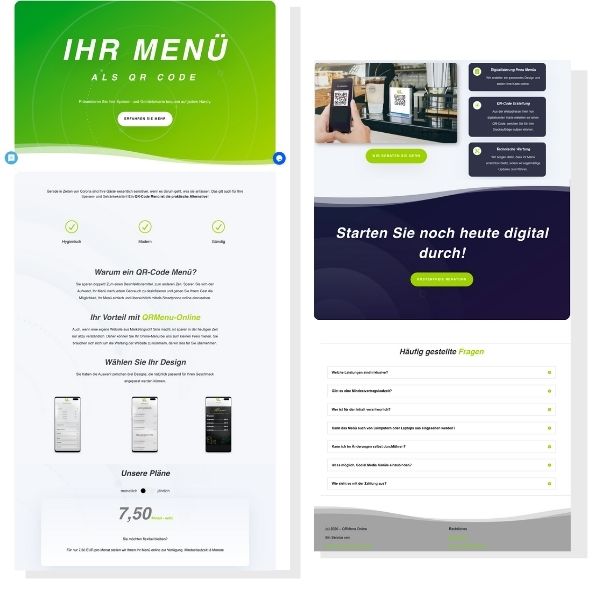 QR Code Menü – Your Menu on your Mobile.
Project:
Creating a website to market restaurant menus as QR Code.
Challenge:
Creating a design to showcase different layouts for QR menus and different payment options.
Solution:
We have created an interactive layout with focus on the most important information.
The QR menu designs can be tested directly on mobile phones. Changing the payment options has been made easy by a toggel button.