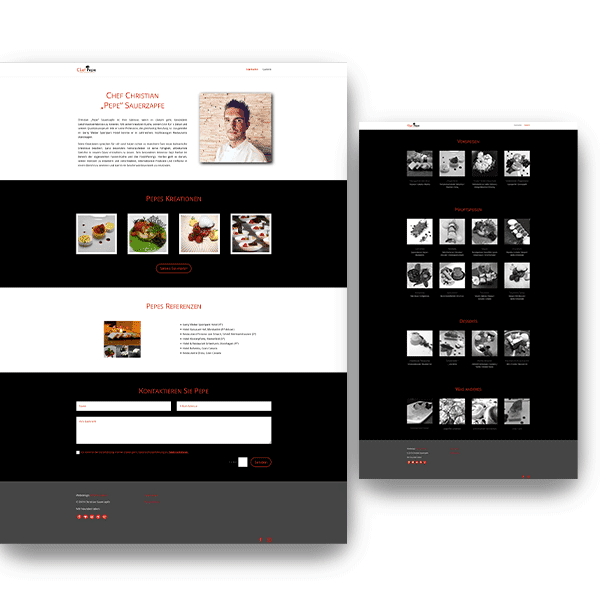 Christian "Pepe" Sauerzapfe is a creative chef living and working in Spain.
Project:
Creating a new website to show his crative work.
Challenge:
Creating a design with our client´s favorite colors that shows his professional skills.
Solution:
We have worked out a special concept to put our clients work in the spotlight. The website contains an interactive gallery using hover elements.